Long awaited Incremental Backups are now available. We have introduced the Incremental Backups in Virtualizor. This post will give you the brief about what incremental backups are and how it works in Virtualizor.
What types of backup supported?
Virtualizor has introduced following types of backups for your Cloud machines:
Full Backups
Incremental Backups
Differential Backups

Full Backups are traditional Backups which contains the full data of the VM. Its is bit slow and takes more space on the backup drives. Full backups are essential but it should be taken periodically. Creating full backups can consume more resources - time, storage and network bandwidth. So to solve this issue incremental backups and Differential backups can be used.

What is Incremental Backups?
Incremental backup refers to backup the changes of the data on the basis of last backup (maybe full or incremental backup). Since the changes is slow, the incremental backup is much smaller and quicker than a full backup. So, when a full recovery is needed, the restoration process would need the last backup plus all the incremental backups until the point-in-time of the restoration.
Since it contains only the change since last backup it is comparatively very small so it save much resources - Time, storage and network bandwidth.
Following image will give you a clear idea how it works: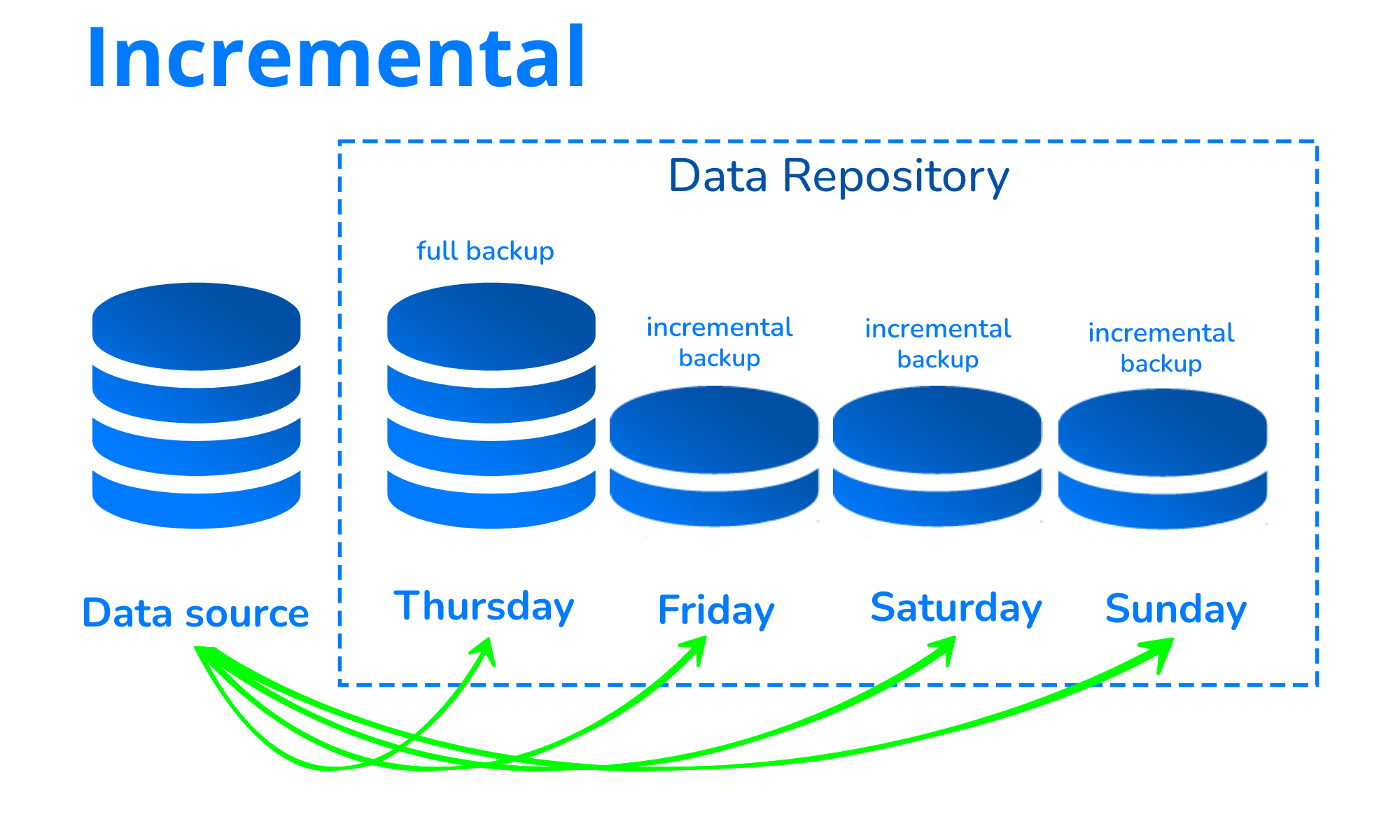 What is Differential Backups?
Differential backup is a process of backing up only those files that were created or changed since the last full backup.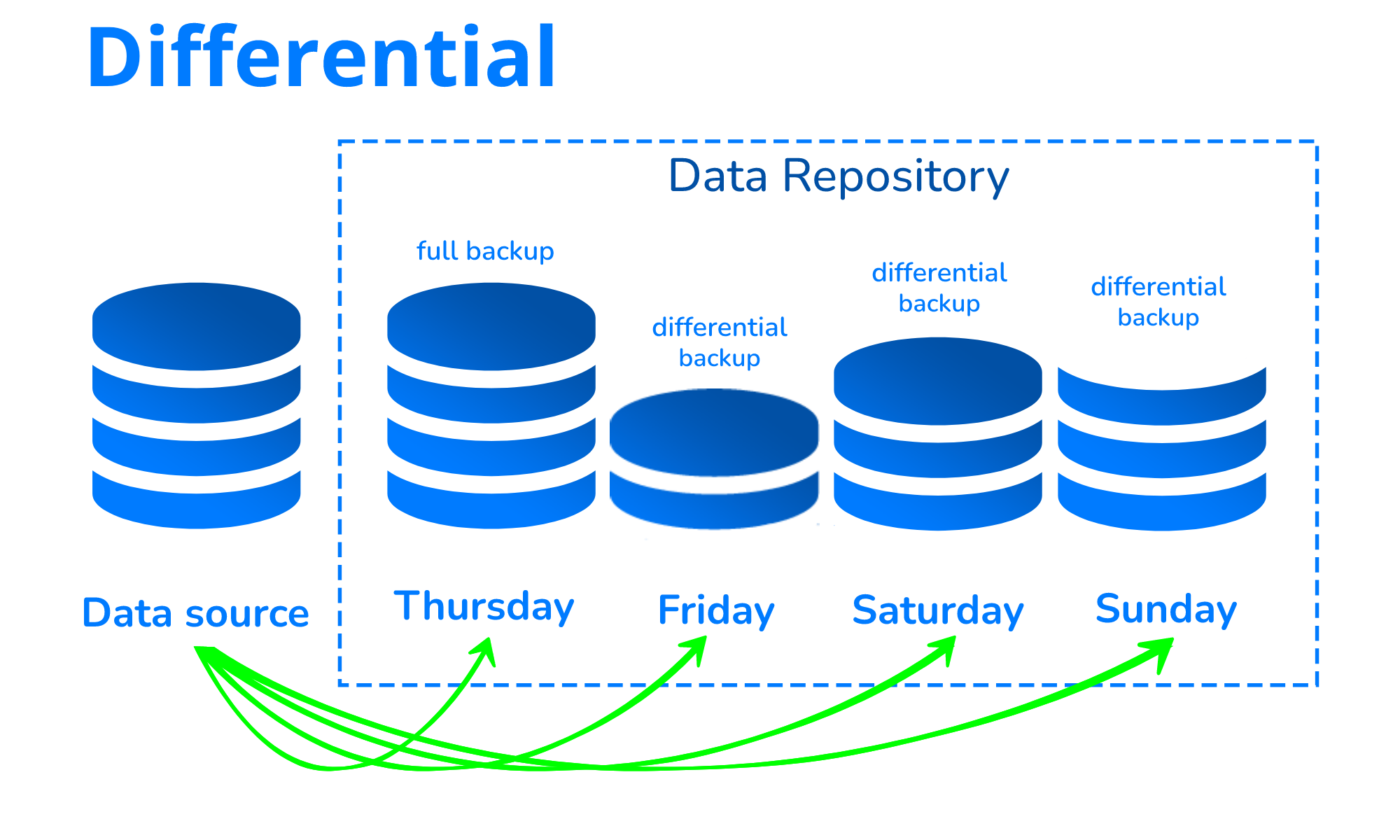 How to Take full/Incremental/Differential Backups in Virtualizor?

In Virtualizor to enable Incremental backups you will need to enable Backuply for your current VIrtualizor license.
You can do it from our client center. Click Here to go to Client Center.
Once you have valid active Backuply license you will be able to use Backuply backups for taking incremental backups.
You will get the following option for Backup Plans, once backuply is enabled on your Virtualizor license.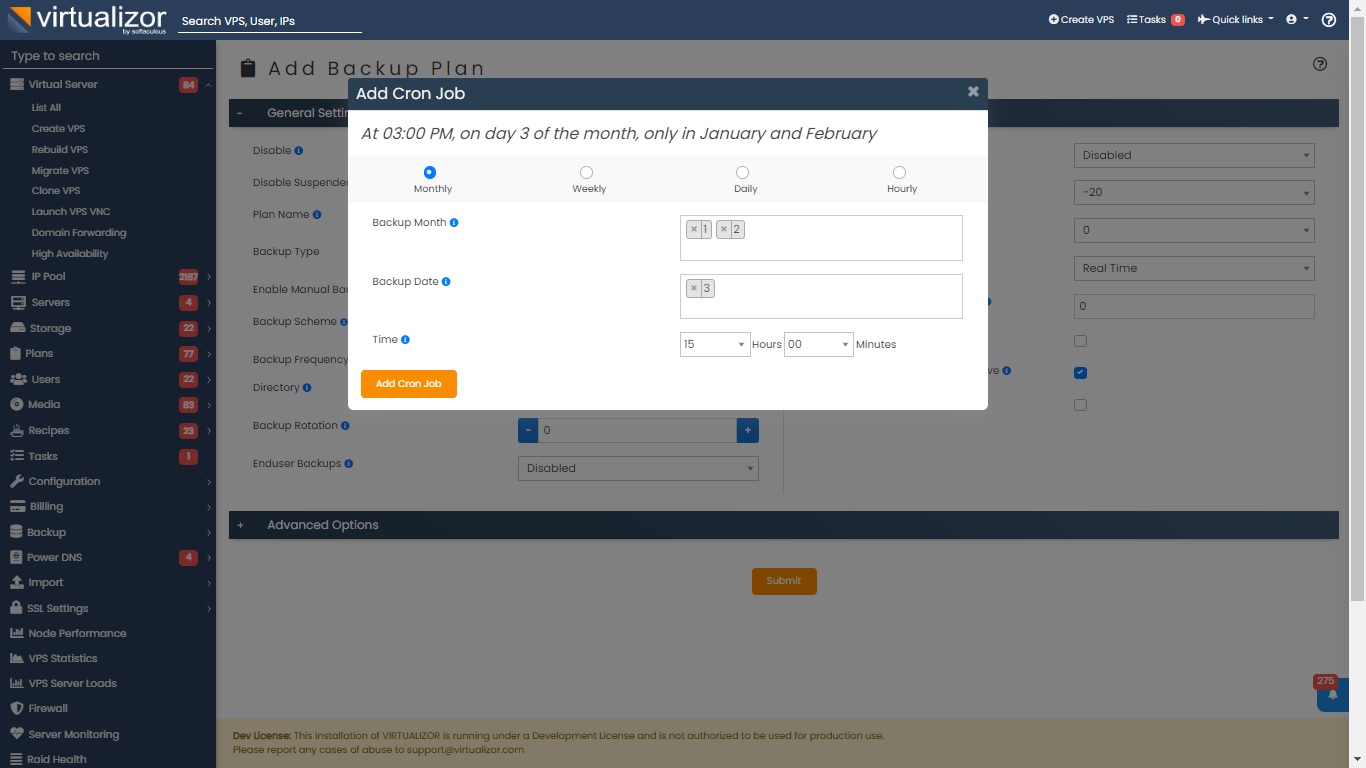 Once you have setup the Backup plan Virtualizor will automatically start taking backup as per your settings.
From Admin panel you will be able to see the Incremental backups as follows: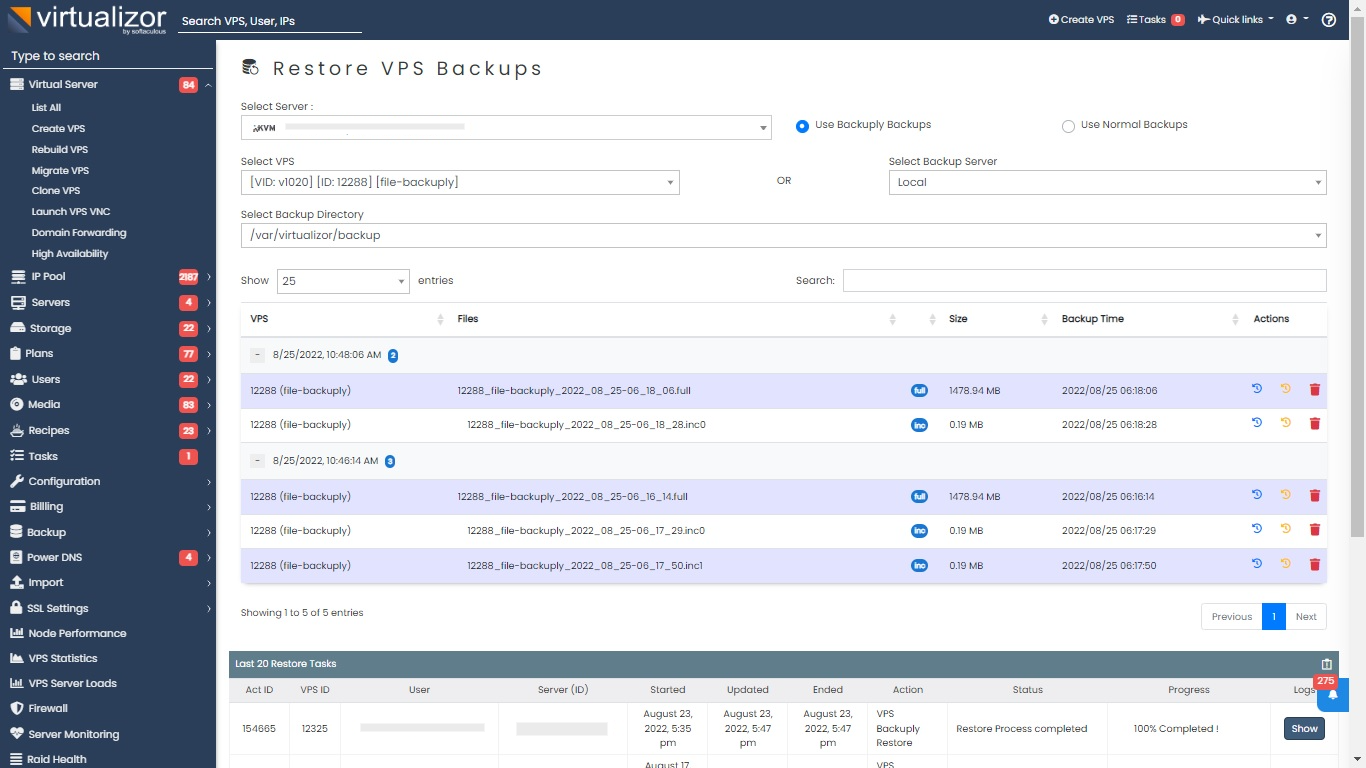 From Enduser Panel you will be able to see the Backups as follows: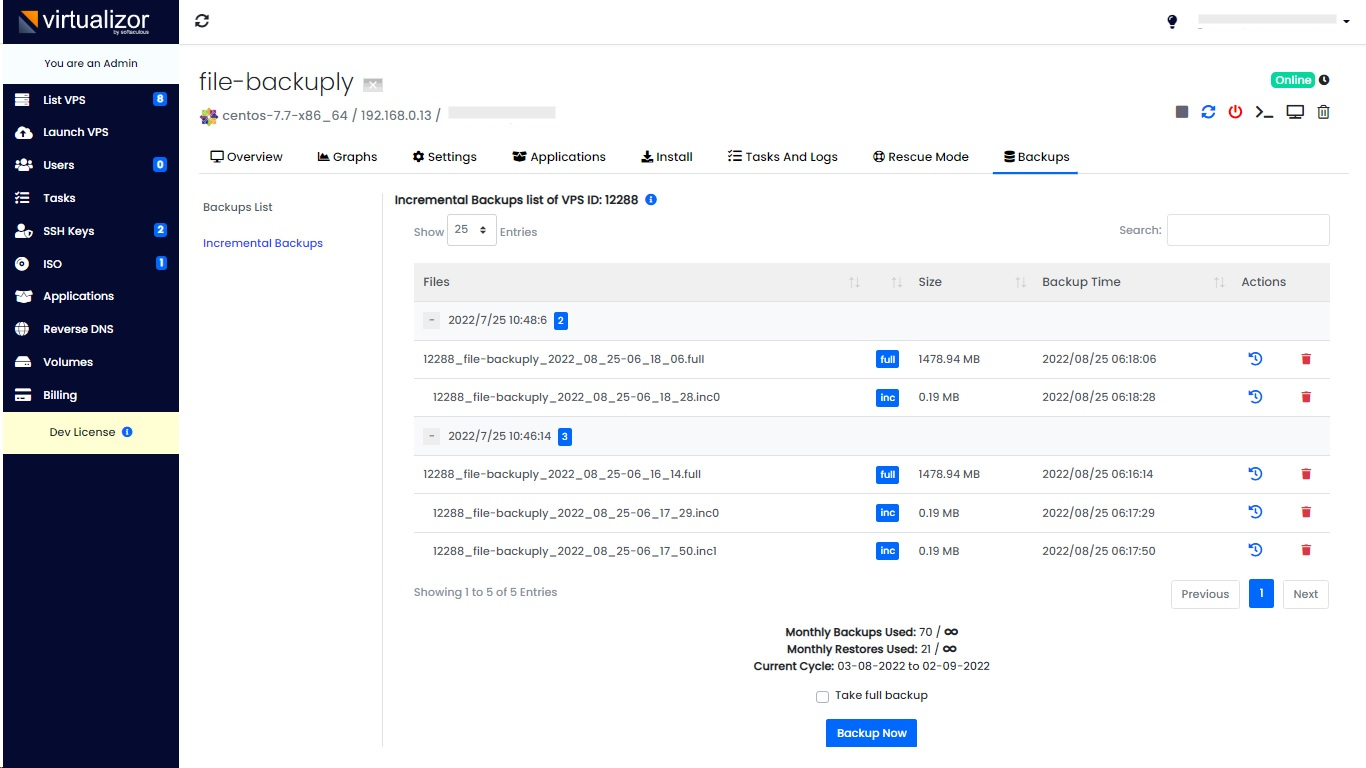 For more details about Backuply backups following are the links to the guide for how to setup backup plans and and take incremental backups and restore incremental backup.
https://www.virtualizor.com/backuply

We hope you will enjoy this feature.
If you face any issue or have any suggestion, please let us know at support[at]virtualizor[dot]com