Using Server Terminal feature Admin can access Servers Terminal from web browser. This guide will show you how to access server terminal from admin panel. This feature is available since 3.0.9.3+
NOTE: Please make sure that your slave servers are pointing to valid domains.

To access server terminal go to Admin panel -> Servers -> List Servers.

On list servers page you will see terminal icon on right side for each of your server.
Click on Terminal icon, it will open terminal in web browser.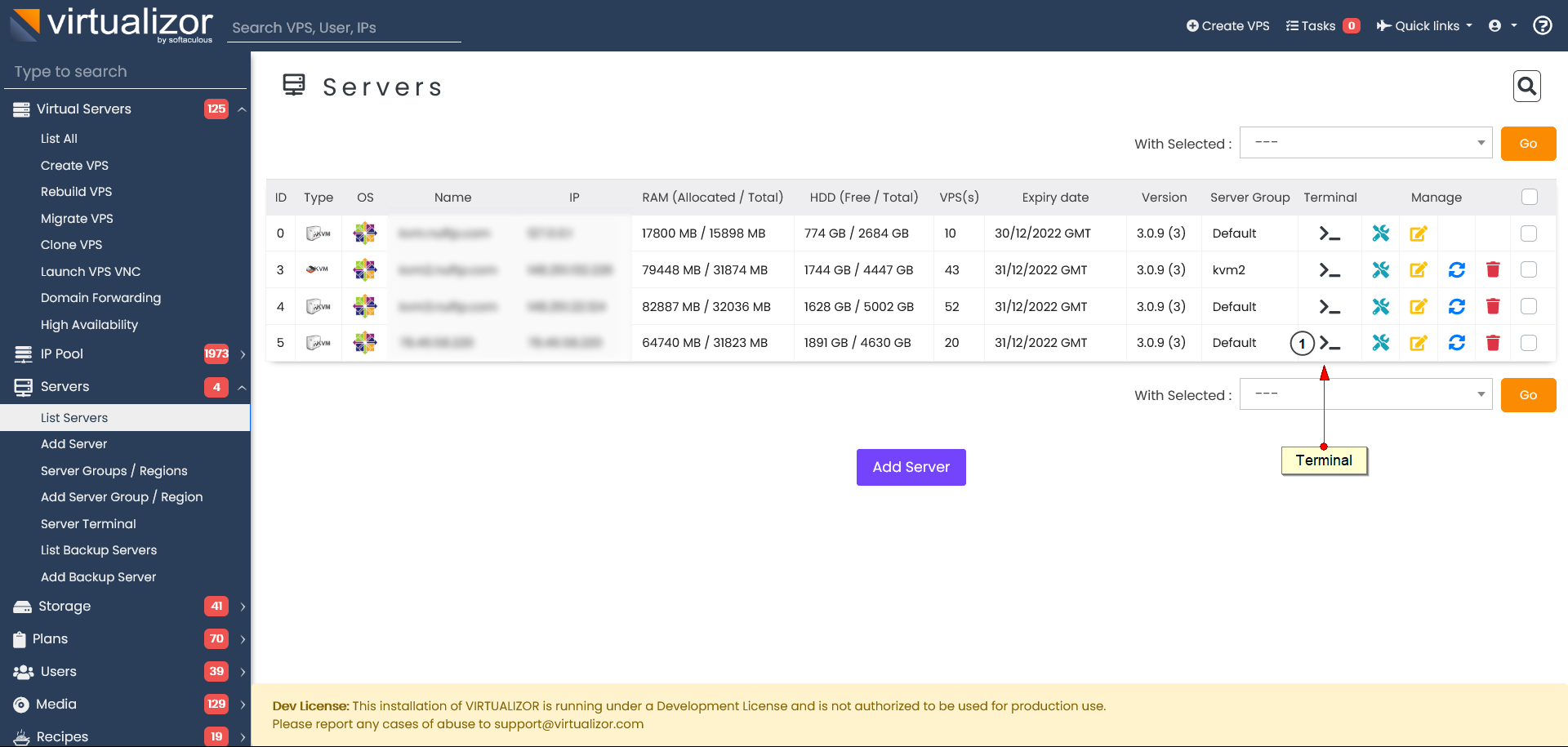 OR

You can access server terminal from Admin panel -> Servers -> Server Terminal
Select the server from dropdow list and click on "Open Terminal" button.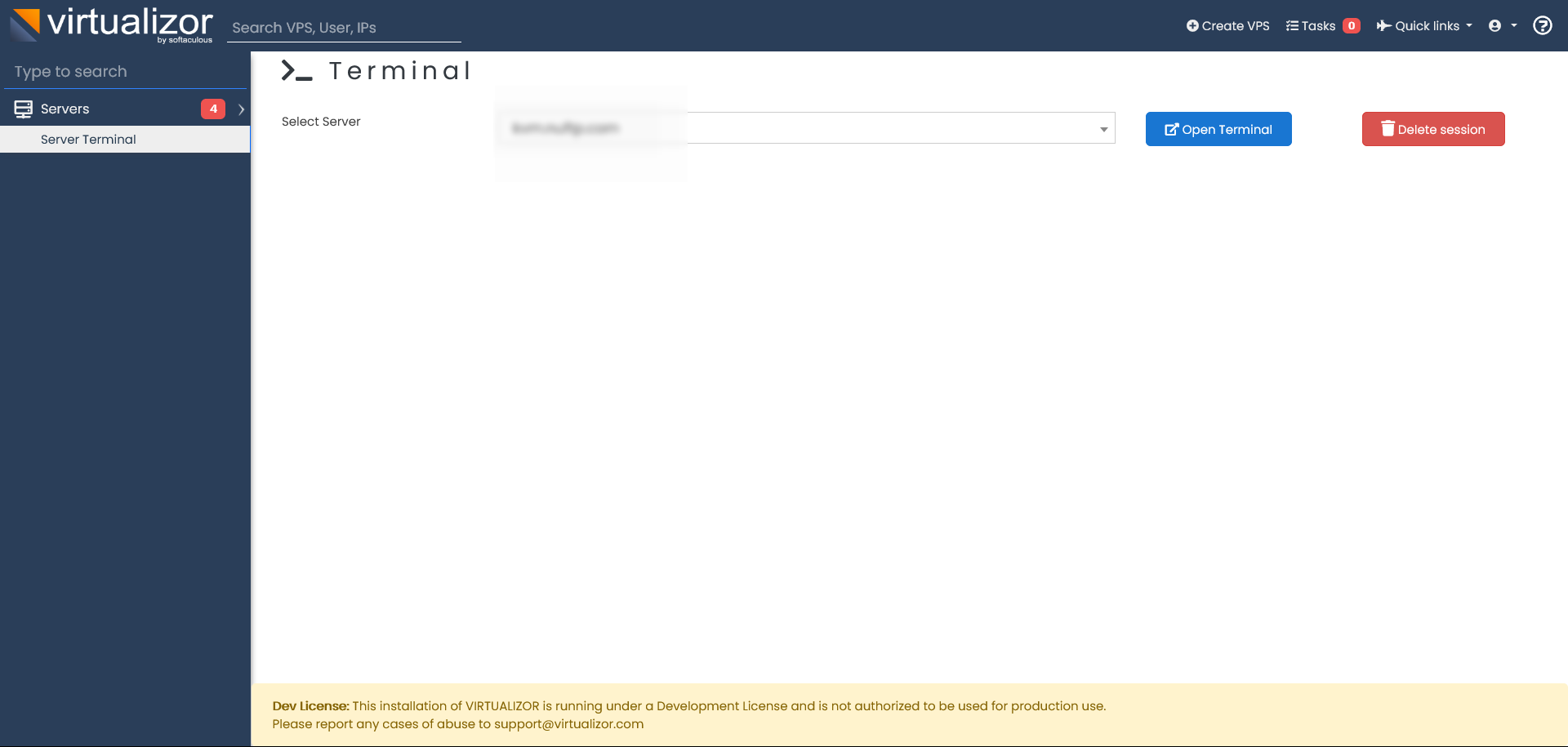 Too many terminal session ?

If you get an error of too many terminal session, please click on "Delete Session" for the selected server in dropdown menu.