This guide will explain how to create, attach and detach volumes to VM.
Note : This feature is available only for KVM at the moment. Since 3.1.2+
Note : This feature is only available in professional license.
Note : Backup of volume disk will not taken with vps backup.

You can add and access volumes from Admin panel -> Storage -> Volumes.
Volume can be added only if VPS is present on node.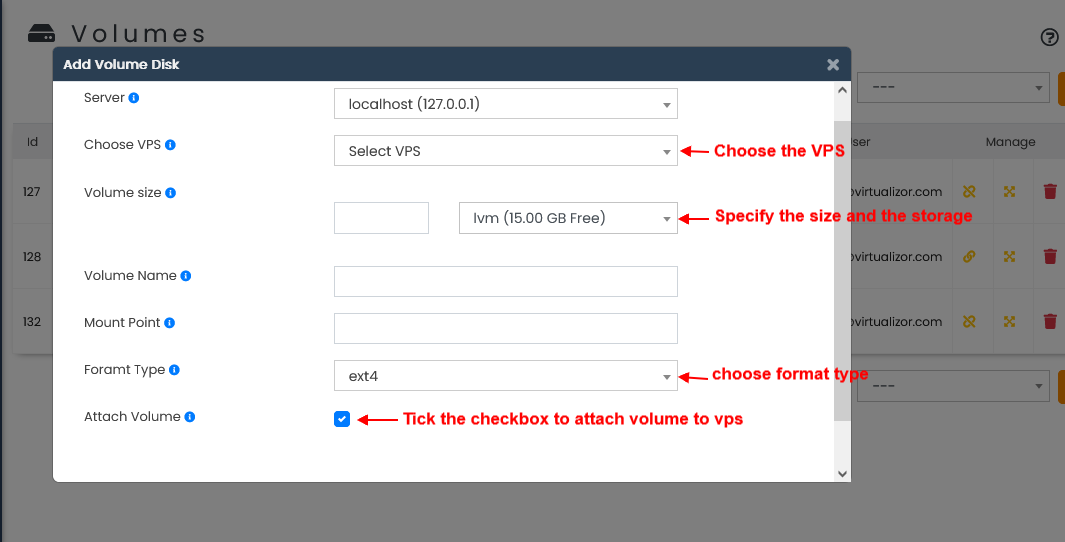 NOTE : Volume can only resized when they are not attached to VPS.